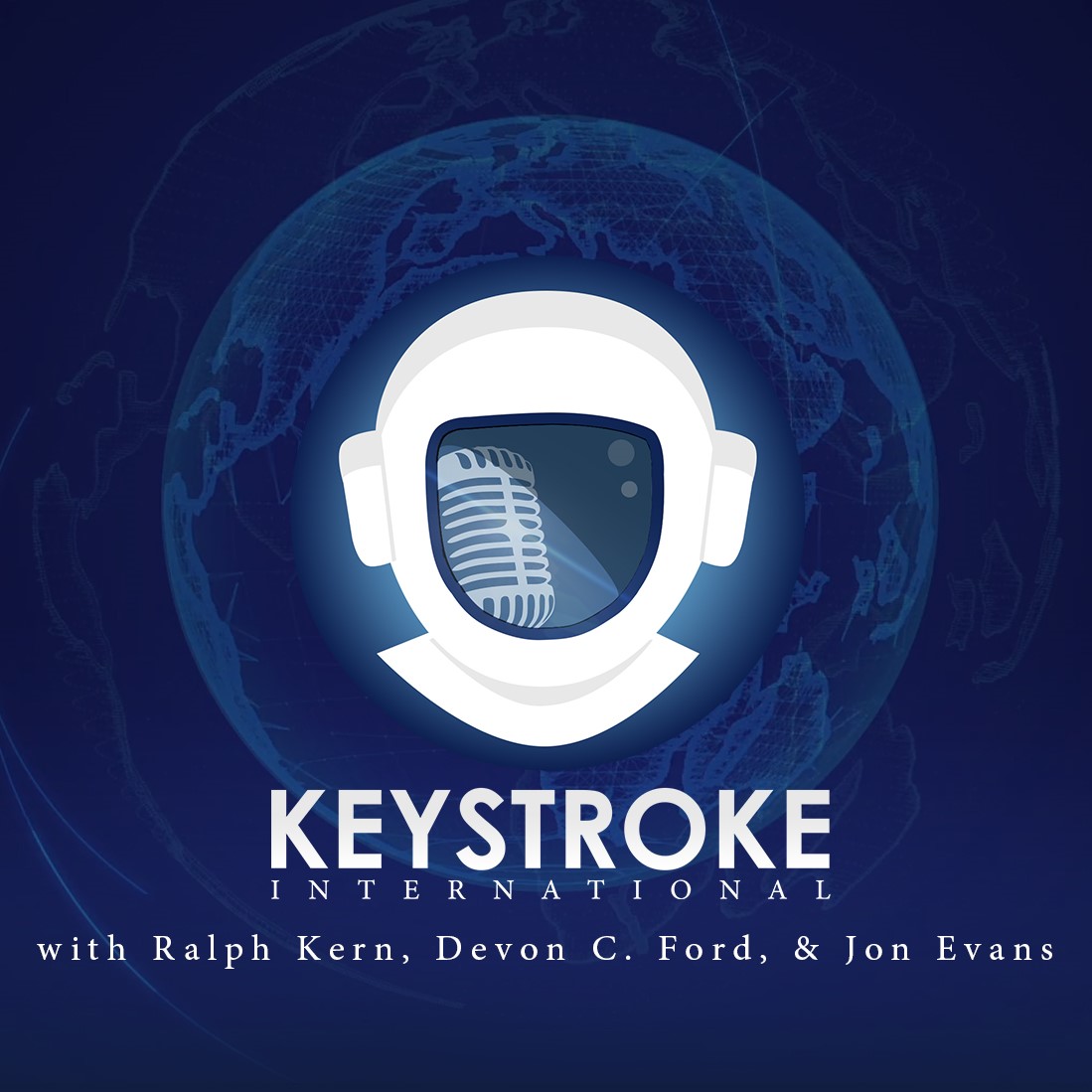 This week we're talking about author conferences, mostly the 20booksto50K conferences and why you should be looking for events you can attend as an indie author.
If you are interested in attending Edinburgh please join the 20booksto50k group and search for Edinburgh in there.
If you want someone to introduce you at Edinburgh or Vegas, please do let Jon know.
Keystroke Medium International is a destination for readers, writers, either or both and is hosted by Ralph Kern, Jon Evans & Devon Ford.
---
This episode of Keystroke International is brought to you by - Kingdoms of Iron and Stone
Heroes are not born, they're forged.
Kingdoms of Iron and Stone is an anthology of monumental proportions, featuring a collection of epic fantasy themed stories by some of today's best authors.
Edited by two of the best editors in the business, Ellen Campbell and Lauren Moore, these fourteen stories of knights, wizards, thieves, and dragons will take you on an incredible journey through many amazing worlds, filled with great characters on unforgettable adventures.
Inside you'll find:
A Foreword by Michael J Sullivan (NYT Bestselling Author of the Riyria Revelations)
"Unchosen" by Rick Partlow
"King Edrick and the Dragon" by Kacey Ezell
"The Beast of Balmonna" by C.Steven Manley
"Brothers" by Nathan Hystad
"The Prince, the Thief, and the Dragon" by Paul Summerhayes
"Blueback Flight" by Dean Floyd
"Thirty Silver Pieces" by Monroe Todd
"Black Tongued Heathen" by Kalene Williams
"On the Hunt" by Wayne Ligon
"Little Mage" by Cassidy Taylor
"The Wrath of Khazafel" by Blake Arthur Peel
"The Guardian" by Amanda Kaye
"The Nightmare Tree" by James Evans
"The Westfield Line" by Scott Moon
Produced by Keystroke Medium, the #1 community for authors of all levels and walks of life.
Book link: https://amzn.to/2D4hAfU
---
Become a Medium today! https://keystrokemedium.com/mediums/
Don't forget Subscribe and get involved with the mayhem and shenanigans in the live chat! http://www.youtube.com/c/keystrokemedium
If you have any thoughts or ideas for show topics or if you have authors you'd like to see on the show, let us know. Visit our Facebook page: https://www.facebook.com/KeystrokeMedium
For all the latest and greatest KSM Gear, check out our store at: https://keystrokemedium.com/ksm-store/
Also, subscribe to Sci Fi Explorations for the best discounted and free books we come across through our contacts: http://www.scifiexplorations.com
Kingdoms of Iron and Stone - A Keystroke Medium Anthology: https://amzn.to/2GjbE6I 
If you enjoy this podcast, please leave us a review and rate the show on iTunes, Podbean, Stitcher, or where ever else you found us!