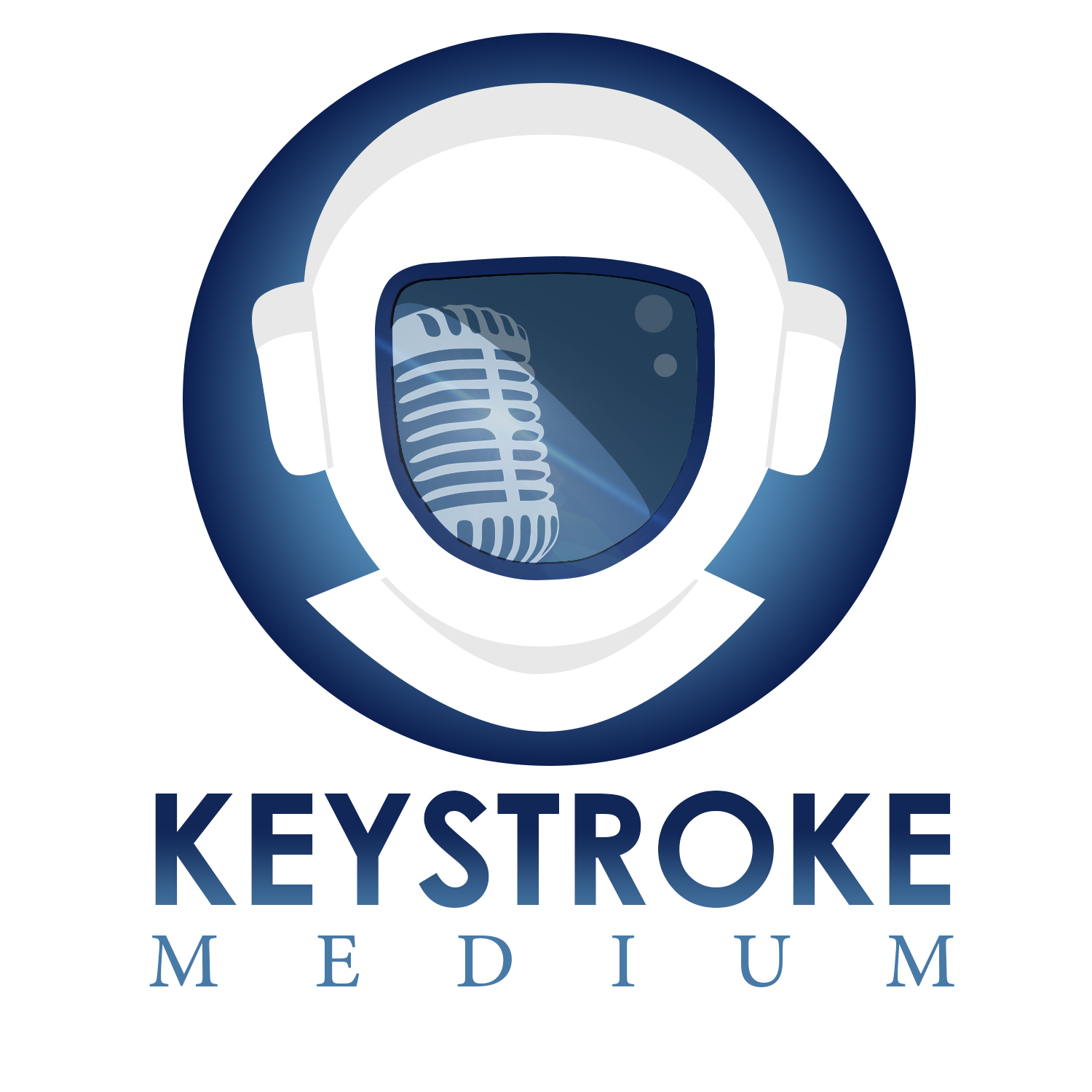 Tonight on Season 3 Ep. 46 we'll be talking about the murky middle. If you missed our roundtable discussions on what it takes to make an epic beginning and ending, you can find both of those videos on our YouTube channel and in the podcast list.
[PODBEAN]
Epic Beginnings: https://keystrokemedium.podbean.com/e/ep-331-live-ksm-roundtable-epic-beginnings/
Epic Endings: https://keystrokemedium.podbean.com/e/ep-332-live-ksm-roundtable-epic-endings/
[YOUTUBE]
Epic Beginnings: https://youtu.be/CpNuSZxcmx4
Epic Endings: https://youtu.be/Z2aGIFrHo-g
This episode of LIVE! is brought to you by: Darklanding Omnibus Books 1-3: Assignment Darklanding, Ike Shot the Sheriff, & Outlaws (Darklanding Omnis)
https://www.amazon.com/Darklanding-Omnibus-Books-1-3-Assignment-ebook/dp/B079TB4BSX/
A frontier world. One Sheriff. And all the action one Spaceport can't hold. Darklanding is the wild, wild west of known space. Sheriff Thaddeus Fry will never completely leave the battlefields of Centauri Prime. His assignment as the Sheriff of Darklanding, could be a do-nothing job, or it could get him killed.
Book 01 – Faced with a dangerous collapse that could kill hundreds of workers, the new sheriff leaps into action and gets the story of Darklanding started.
Book 02 - There's unrest among the miners. Desperation sets in for the Company Man. One wrong decision will destroy her career. The sheriff doesn't care about any of that. There are strangers in town. One or all of them may be enemies. And how does a mysterious runaway fit into the picture?
Book 03 - Unrefined ore is moved by a state of the art mono-rail from the mines to the spaceport. It's never gone off the tracks. Until now. What kind of crew is crazy enough to mess with SagCon's investments?
Fans of Firefly, Bonanza, and Tombstone will love this new series. Join us today and every 18 days, you'll get a new episode of Darklanding.
Also available on audible book: https://www.audible.com/pd/Darklanding-Omnibus-Books-01-03-Assignment-Darklanding-Ike-Shot-the-Sheriff-Outlaws-Audiobook/B07GDV1NV9
Looking for an editor?
Check out BZ Hercules Editing Services and receive an exclusive 15% discount on all editing, proofing, triangulation services, and more, visit: http://www.keystrokemedium.com/bzhercules
Don't forget to catch the show live and get involved with the mayhem and shenanigans in the live chat! Subscribe to our YouTube channel and never miss a show again: http://www.youtube.com/c/keystrokemedium
If you have any thoughts or ideas for show topics or if you have authors you'd like to see on the show, let us know. Visit our Facebook page: https://www.facebook.com/KeystrokeMedium
Check out all of our past episodes on our website: http://www.keystrokemedium.com
Also, subscribe to Sci Fi Explorations for the best discounted and free books we come across through our contacts: http://www.scifiexplorations.com
If you enjoy this podcast, please leave us a review and rate the show!