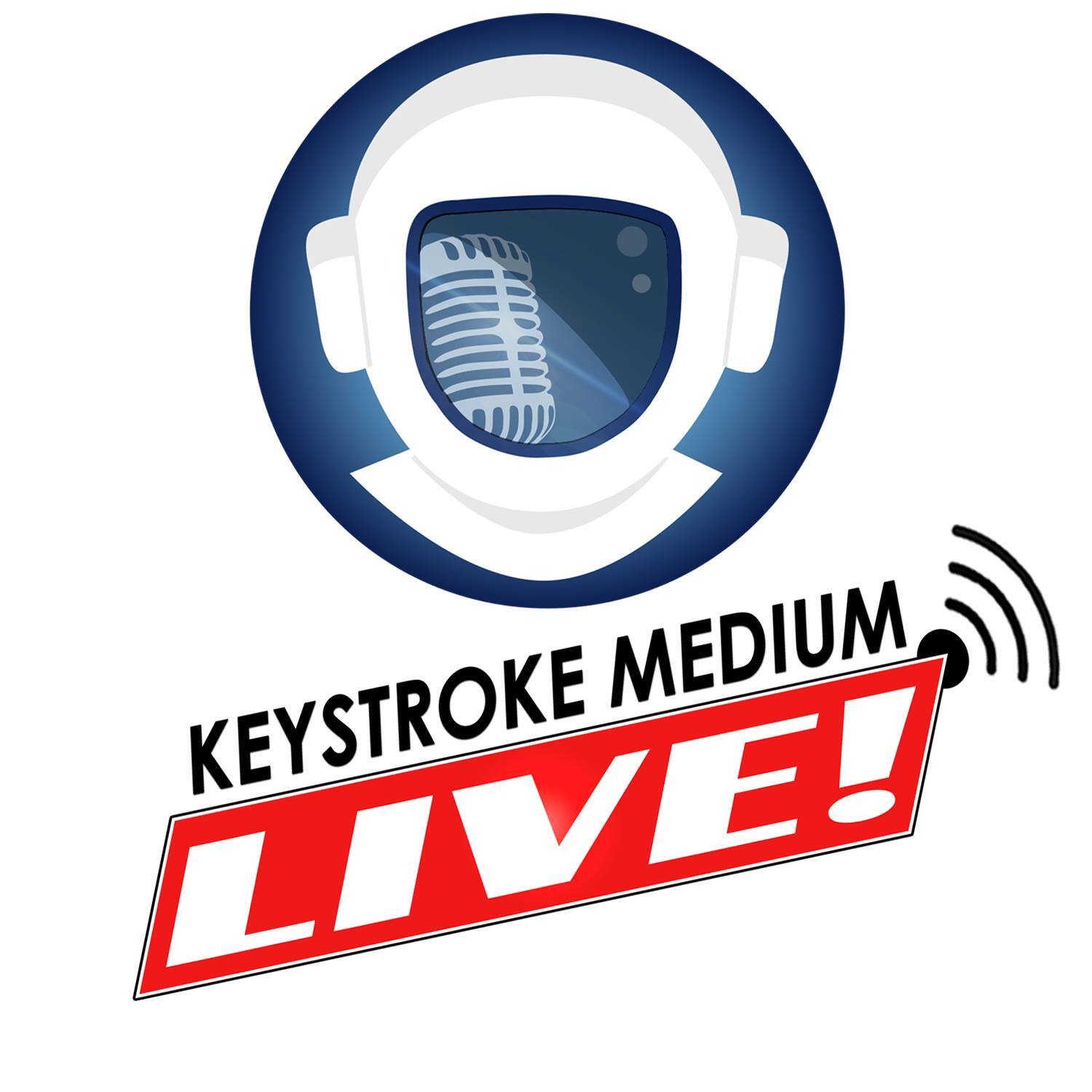 It's a busy time of year, especially for 2020, lets talk about writing, thankfully.
Hosts: Josh Hayes, Scott Moon, C. Steven Manley
00:00 Opening remarks
-Discord server is up!
https://discord.com/invite/t96CVRD
-Keystroke Coffee is live!
https://keystrokemedium.com/product/keystroke-coffee/
05:24 Weekly update—Reverse Trucking Edition
Scott: Sanderson Intervention Support Group in effect. Working on the Orphan Wars, They Came for Blood #4. Looking to take a teaching position at an academy.
Chuck: Closing in on the end of Jack Dark #2 and prepping work for Jack Dark #3, dealing with COVID in his family.
Josh: Fell down a rabbit hole of Brandon Sanderson's Rhythm of War (The Stormlight Archive #4)
16:57 Main Event— LIVE! Thanksgiving Roundtable 2020
-Update on The Mandorlorian in terms of letting supporting characters have a bigger role in the story. Episode 12, The Siege.
https://www.imdb.com/title/tt12981674/
-Scott disagrees with both the length of the show and misnomer for the episode name.
-Casting of Gina Carano as a warrior.
22:10 Sponsor: Raising ACEs (ACE Series Book 1) by Chad Boyer
23:10 Main Event— LIVE Thanksgiving Roundtable 2020, Continued!
-Scott rails that Stormtroopers were bad in Season 1, but degenerated into trope in Season 2 (The loss of the 'danger' element).
-Bike Trooper scene and 'punching' Baby Yoda.
-Loss of buildup of Moff Gideon over the first few seasons.
-Star Wars breadth and not depth.
-How to get lost in an Imperial Facility.
-Bo-Katan's 'boob' armor vs. Joel Schumaker's Bat 'nipples'.
-More fan theories.
Ex. A Game of Thrones children going in different directions.
-Chuck asks about using a pen name for mystery thriller v. C. Steven Manley for urban fantasy.
-Genre overlap vs. reader overlap.
-Exception: A huge author may spill into another genre.
Ex. Jim Butcher's Dresden Files for mystery thrillers
Ex. JK Rowling vs. Robert Galbraith to segregate genre readership.
-Reasons why authors use initials (ex. men in romance and women in science fiction).
-Josh theorizes if Stephen King could write straight science fiction, would it be good?
-Chuck points out that he wrote The Running Man
-Simplifying things for the reader, not the author.
-Naming conventions for kids.
58:11 Closing remarks
https://www.youtube.com/watch?v=kRuoHj6opw0
https://www.youtube.com/watch?v=ydLaFFntB4Q
https://www.youtube.com/watch?v=vYRzwuQeK9Q
Become a Medium today! https://keystrokemedium.com/mediums/
Don't forget to Like and Subscribe and get involved with the mayhem and shenanigans in the live chat! http://www.youtube.com/c/keystrokemedium
If you have any thoughts or ideas for show topics or if you have authors you'd like to see on the show, let us know. Visit our Facebook page: https://www.facebook.com/KeystrokeMedium
For all the latest and greatest KSM Gear, check out our store at: https://keystrokemedium.com/ksm-store/
Also, subscribe to Sci Fi Explorations for the best discounted and free books we come across through our contacts: http://www.scifiexplorations.com
Keystroke Medium Anthologies
     Kingdoms of Iron and Stone - https://amzn.to/2GjbE6I 
     Horizons Beyond - https://amzn.to/2SrJ6uX
     Farthest Reach – https://amzn.to/2UZINeo
The Writing Dream – and How to Make it to Happily Ever After – Keystroke Medium's first non-fiction book. https://amzn.to/2UZINeo
If you enjoy this podcast, please leave us a review and rate the show on iTunes, Podbean, Stitcher, or wherever else you found us!
#ksm #keystrokemedium #coffee #writing #editing #author #books #plotting #pantsing #plantsing #militarysciencefiction #milSF #militarySci-Fi