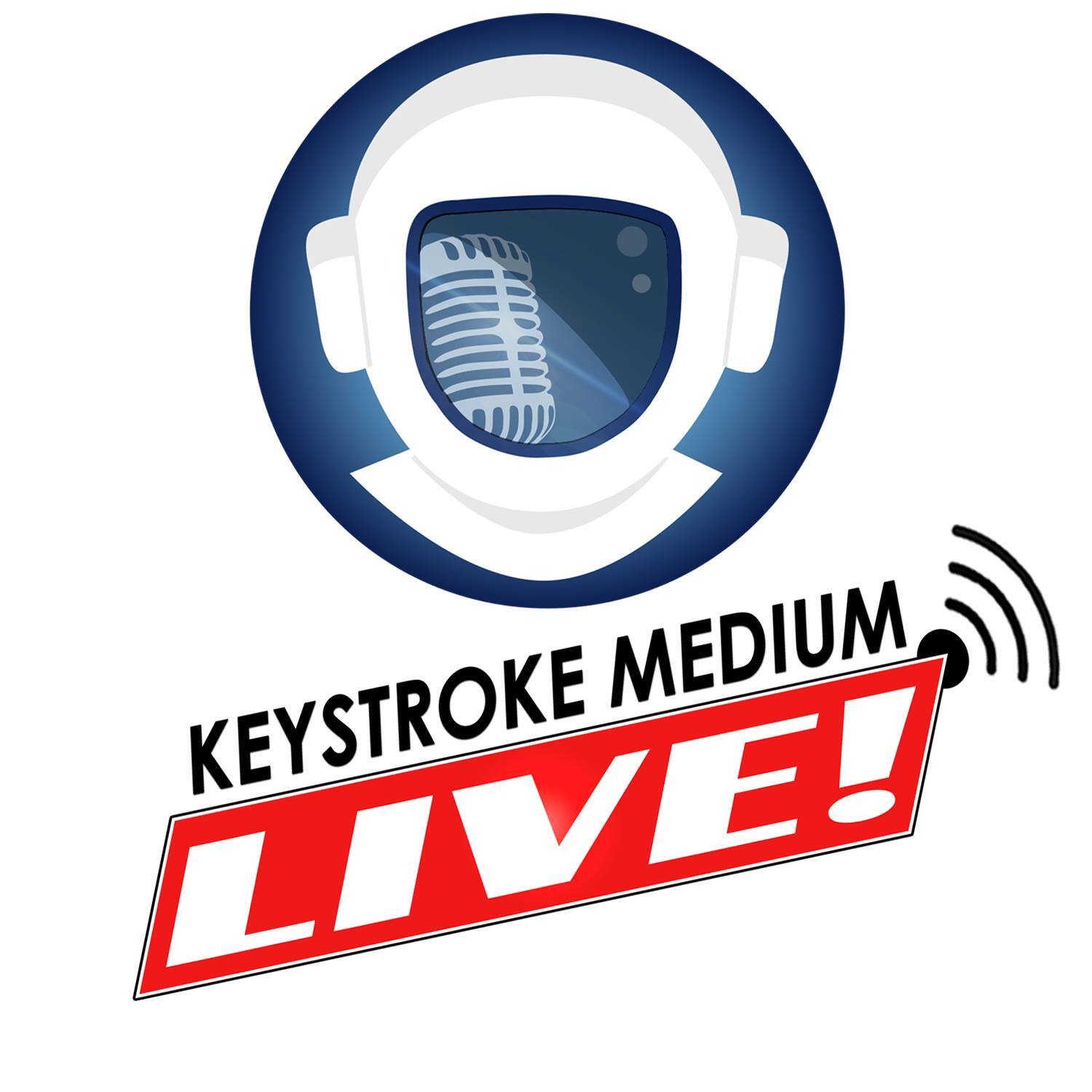 On this episode, best-selling author Yudhanjaya Wijeratne returns to LIVE! to talk about his new book "The Salvage Crew."
Hosts: Josh Hayes, Lauren Moore
00:00 Opening remarks
-Discord server is up!
https://discord.com/invite/t96CVRD
-Keystroke Coffee is live!
https://keystrokemedium.com/product/keystroke-coffee/
08:00 Weekly update—Did Your Parents Love You Edition
Josh: Wrote something in the Tranquility series. Moving and packing. Still Reading Sanderson's Rhythm of War (The Stormlight Archive #4)
Lauren: Doing a ton of research for The Writer's Journey and planning out into 2021. Also researching for a historical western romance.
Yudhanjaya: Working and spending time on Saturday to write, currently working on a Witcher analog with a twist (and a cat!).
16:51 Main Event— LIVE! Yudhanjaya Wijeratne
-Writes only once a week, but really tries to hit 5-7k words.
-Uses an Onyx Boox Note Air for focused writing
-Josh uses the Olympus for dictation (still)
-Discussing the genesis of The Salvage Crew
-Man being replaced and beaten by machine.
-Writing code for world building.
-Using AI to write poems as well.
-Having Nathan Fillion narrate the audiobook and the changes in Indie Audiobook industry.
https://www.imdb.com/name/nm0277213/
-Comparing the writing of Hurt by Trent Reznor and the cover by Johnny Cash.
42:15 Sponsor: 13 Mercs: A Military SciFi Epic (Brothers in Arms Book 2) by Scott Moon
43:33 Main Event— LIVE Yudhanjaya Wijeratne, Continued!
-Story generation with simulators, which took Yudhanjaya only 3 months.
-Using the AI to get out of the middle build slog.
-Setting monitor to black and white to reduce notifications.
-Unhealthy habits like Hemingway.
-Yudhanjaya's process.
Cal Newport's Deep Work (Rules for Focused Success in a Distracted World)
-Getting a feel of the story after the first chapter is done.
-Iteration your writing process.
-Writing short stories vs. novels.
Ex. Rhett Bruno and Jaime Castle's Dead Acre
-English is the language that goes around in dark alleys and mugs other languages.
1:11:18 Closing remarks
https://www.youtube.com/watch?v=kRuoHj6opw0
https://www.youtube.com/watch?v=ydLaFFntB4Q
https://www.youtube.com/watch?v=vYRzwuQeK9Q
Become a Medium today! https://keystrokemedium.com/mediums/
Don't forget to Like and Subscribe and get involved with the mayhem and shenanigans in the live chat! http://www.youtube.com/c/keystrokemedium
If you have any thoughts or ideas for show topics or if you have authors you'd like to see on the show, let us know. Visit our Facebook page: https://www.facebook.com/KeystrokeMedium
For all the latest and greatest KSM Gear, check out our store at: https://keystrokemedium.com/ksm-store/
Also, subscribe to Sci Fi Explorations for the best discounted and free books we come across through our contacts: http://www.scifiexplorations.com
Keystroke Medium Anthologies
     Kingdoms of Iron and Stone - https://amzn.to/2GjbE6I 
     Horizons Beyond - https://amzn.to/2SrJ6uX
     Farthest Reach – https://amzn.to/2UZINeo
The Writing Dream – and How to Make it to Happily Ever After – Keystroke Medium's first non-fiction book. https://amzn.to/2UZINeo
If you enjoy this podcast, please leave us a review and rate the show on iTunes, Podbean, Stitcher, or wherever else you found us!
#ksm #keystrokemedium #coffee #writing #editing #author #books #plotting #pantsing #plantsing #militarysciencefiction #milSF #militarySci-Fi #IndieAuthor #SFF