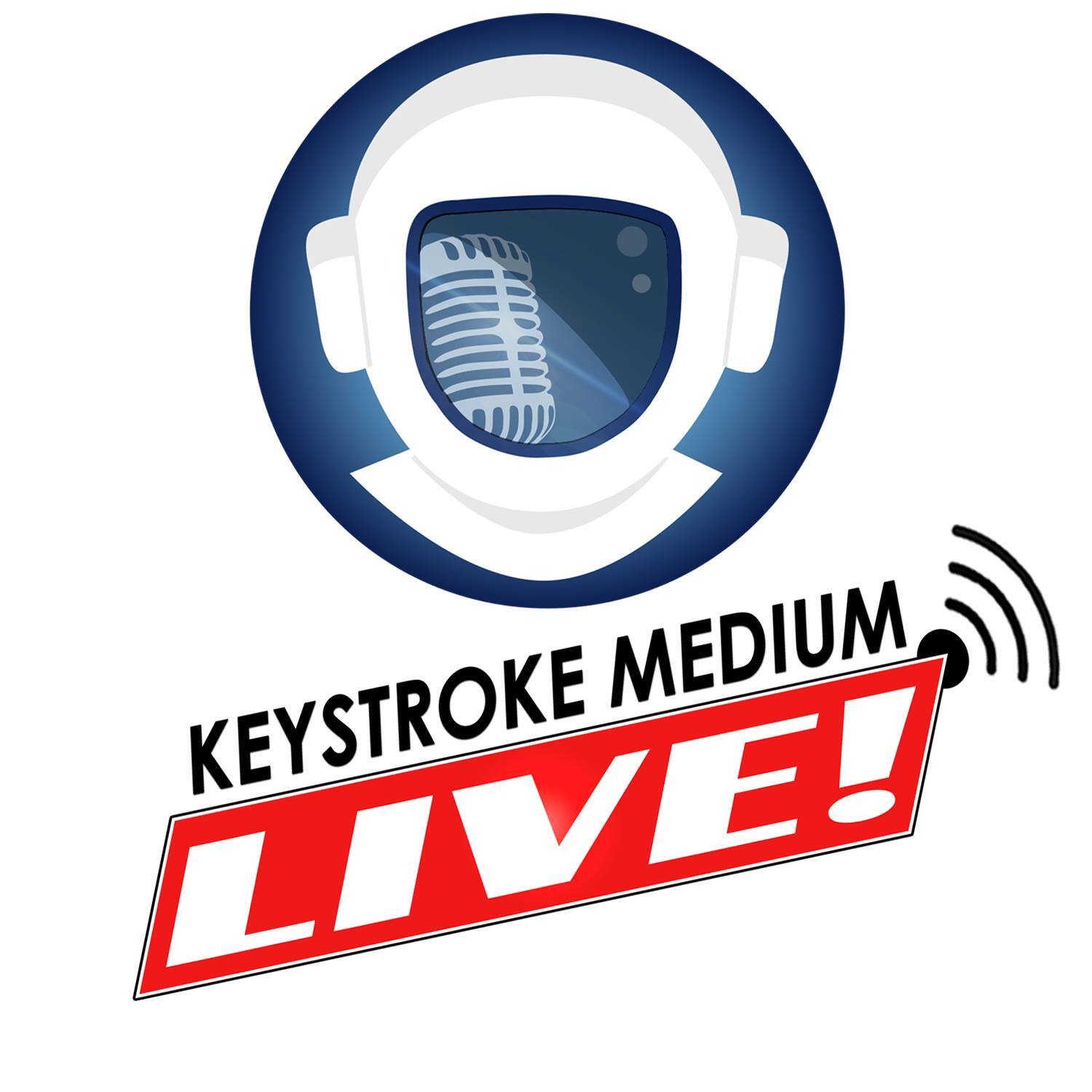 New show's every week, ish, unless we don't have one, then it's a new show every other week, unless we're sick, then it's a new show every few weeks, but we're really, really, really, going to have one today. Probably.
Hosts: Josh Hayes, Scott Moon, C. Steven Manley Special Guest: Steve Beaulieu/Jaime Castle
00:00 Opening remarks
-Discord server is up! https://discord.com/invite/t96CVRD
-Keystroke Coffee is live! https://keystrokemedium.com/product/keystroke-coffee/
-Use Plottr! https://plottr.com?ref=190
05:10 Weekly update—Don't Drop the Toilet Seat Edition
Steve: Preparing to go to 20Booksto50k conference. Writing an epic fantasy novel with Andy Peloquin. Loves co-authoring. Adventures in Vegas last 20Books conference…
Chuck: Wrapping up Jack Dark #2. Promises Steve to finish! Outlined book 3!
Scott: Building a new house, writing a lot, wishing he had a beard comb.
Josh: Finally has a series titled Weaponized instead of Savage Stars/Sentinel. Writing. Had a Baen interview on The Romanov Rescue, a military procedural, watched the new Dune movie. https://amzn.to/3bpSFoH
29:28 Main Event— LIVE! Writing Roundtable - October 2021 - Dune 2021, podcasting, AND SCOTT'S BIRTHDAY
-Discussion on the new Dune movie. https://www.imdb.com/title/tt1160419/
-Interpolation of story from immersion.
-Immersion as the opposite of the infodump.
-The importance of the medium for story (i.e. movie vs. novel)
-Technical issues with the movie.
-Missiles vs. bullets
-The Weirding Way in 1984 Dune vs the novel and current film.
-Atreyu vs. Atreides!
-The strange ending of part 1, though it was the same stopping point in the novel.
-The audio issues with the movie (soundtrack vs. dialogue).
-The demand for science fiction.
-The success of The Expanse https://www.imdb.com/title/tt3230854/
-Thoughts on Babylon 5 reboot.
-Podcasting thoughts and ideas.
-Aethon creating a game branch.
-Recent Aethon requests for military science fiction/space opera. -What does Aethon look at for the market.
-Looking at 'stickiness' and things that make a top-selling book sell outside of promotions and author writing.
-Write to market. -Balancing writing what you love vs. marketing.
-Submit to Aethon (put KSM in the subject line) https://aethonbooks.com/submissions/
1:08:20 Closing remarks
***
Try out Rob McClellan's Mod Farm for your website building needs. Use the link for a KSM discount! https://modfarmdesign.com/keystroke/
Coffee and Concepts https://www.youtube.com/watch?v=kRuoHj6opw0
Keystroke Medium Live! https://www.youtube.com/watch?v=o1qSwdjsN9Q
Storytelling https://www.youtube.com/watch?v=vYRzwuQeK9Q
Become a Medium today! https://keystrokemedium.com/mediums/
Don't forget to Like and Subscribe and get involved with the mayhem and shenanigans in the live chat! http://www.youtube.com/c/keystrokemedium
If you have any thoughts or ideas for show topics or if you have authors you'd like to see on the show, let us know. Visit our Facebook page: https://www.facebook.com/KeystrokeMedium
For all the latest and greatest KSM Gear, check out our store at: https://keystrokemedium.com/ksm-store/
Also, subscribe to Sci Fi Explorations for the best discounted and free books we come across through our contacts: http://www.scifiexplorations.com
***
Keystroke Medium Anthologies
Kingdoms of Iron and Stone - https://amzn.to/2GjbE6I
Horizons Beyond - https://amzn.to/2SrJ6uX
Farthest Reach – https://amzn.to/2UZINeo
The Writing Dream – and How to Make it to Happily Ever After – Keystroke Medium's first non-fiction book. https://amzn.to/2UZINeo
***
If you enjoy this podcast, please leave us a review and rate the show on iTunes, Podbean, Stitcher, or wherever else you found us!